If you are deliberating about taking an RV on a road trip, there are a few helpful guidelines that you can follow before heading out.
Reservations
Always confirm reservations an hour or two before arriving since the offices may be closed by the time you get there unless the facility has 24-hour check-in. It is wise to have a list of nearby campgrounds with you, just in case something goes wrong that prevents you from getting there.
Check For Road Hazards Like Lousy Road Conditions, Closures, And Construction
It could end up saving time and irritation if you have checked this before the trip. 
Weather Forecast
Checking the weather before your trip can be useful since snow, rain, hail, ice, and wind can seriously ruin the whole trip. You can check online on weather sites, or you can get up-to-date weather updates at a truck stop. The TVs in the lounge are usually set on the weather channel, and truckers are always willing to tell you what they know. If there are harsh weather conditions, there will be an open discussion about it.
Electrical Load
It is no hassle to port appliances and electronics into the RVs and plug them in. But dissimilar to homes, RVs are not able to run all of them at once. The majority of RVs are wired to handle 30 to 50 amps.
Checklists
 Even the most seasoned RVers know that a checklist is a must when inspecting an RV. The RV must be inspected inside and out, from top to bottom. The checklist includes tires, tanks, propane tanks, and awnings. Most things only necessitate a few seconds for inspection.
RV Road Assistance And Insurance
Make sure that your insurance policy covers every part of the RV trip. Be sure to check the road services that focus on RVs before leaving. Only a few mobile RV repair services will be willing to tow the trailer too. The last thing you would want is having to leave all your belongings in the trailer, which is stuck alongside the road.
Weight
Weight distribution is paramount when driving large vehicles like these. You must decide beforehand how much fuel and water you can carry as well as staying under the legal weight limits of the RV you are driving. You can weight the RV at weight stations, DOT checkpoints, commercial truck stop, and even the local grain co-op.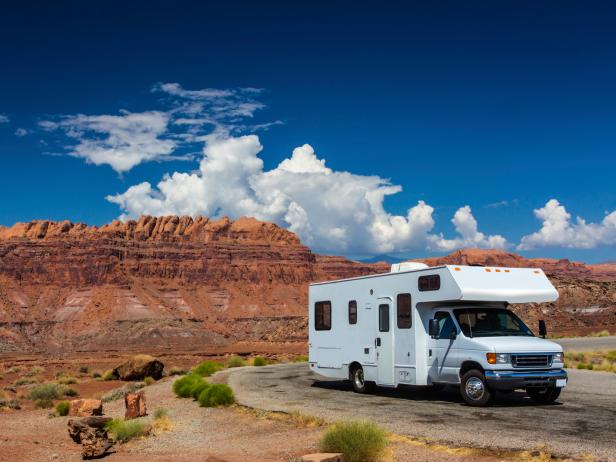 Wildlife
Everyone loves sightings of wildlife, but keep in mind they are wild animals. Don't leave trash or food leftovers lying around. Also, review the park warnings and rules about the local wild animals, insects, predators, and fauna. 
Mobile Internet And Wi-Fi
Having internet and cell phone access can be beneficial. If you have a laptop, you can benefit from free Wi-Fi offered at truck stops and rest stops. Most cities will have at least one Wi-Fi hotspot. Any mobile internet access can be extremely useful while you are on the road.